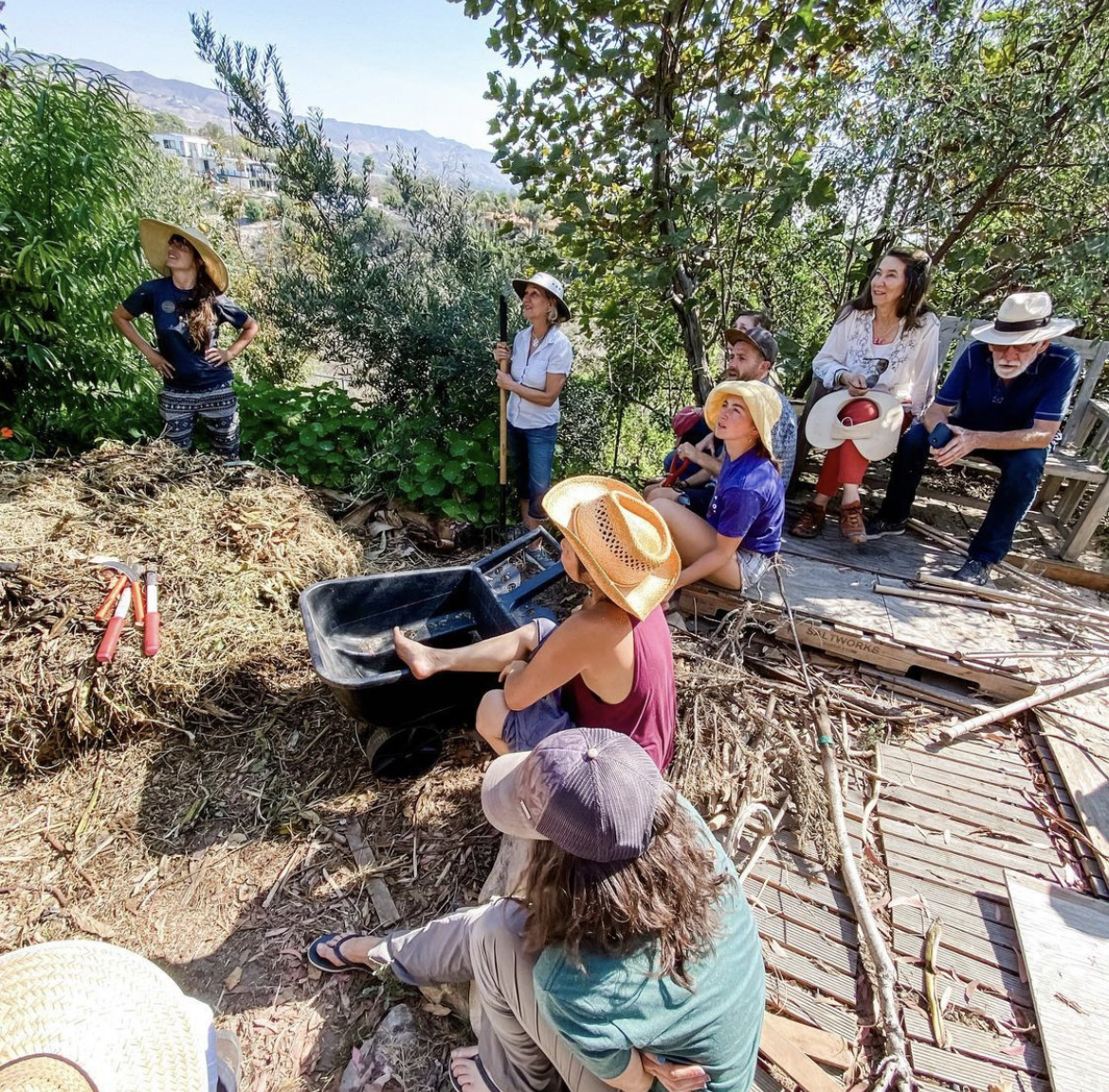 Upcoming Composting Workshops
When: June, 17 @ 8:30am – June 18 @ 4:30pm EDT
Location: 4169 Concession RD 7 Uxbridge, ON
Price: $215  – $460
Topics of this compost workshop:
Day 1
-Soil Food Web Overview
-Compost building
-Compost Monitoring
Day 2
-Check Compost Piles
-Making Compost,Extract,Tea
-Application Compost,Extract,Tea
-Microscope Adventure
More Info and Tickets:
If you love soil as much as we do, and have a focus on learning regenerative soil efforts, you'll love these workshops! We're on a mission to form a web of support for other microbe farmers who are passionate about soil life.
Through these workshops, you will learn to make compost, compost extract, and compost tea, so you can use them as tools to support the fertility of your soil. If you're a soil person, you're going to love these events.
We'll hold in-person workshops throughout the year and dive into different topics. We want to find donation-based symposiums where we can all gather to join in on the conversation about soil health.
Would you like to host a workshop on your farm or property?
Would you like to have an event for your employees to get them up to speed while defining your standard operating procedures?
Please contact us today! info@catalystbioamendments.com
Examples of What We Teach

Soil Assessment Through Tactile Touch
Here's a photo that shows just one of the things we teach at our compost workshops. In this image, we are showing how to explore and gather data about compost using your hands. We encourage you to squeeze it to assess the stickiness. We'll point out how cool the compost should feel and give you an idea of how many drops will come away from it when it's put under pressure. We're capable of understanding things so much better when we use all our senses.
These sensory experiences are part of ensuring that soil life is thriving. Plunge your hand into a compost environment with us! Feel the cool, moist environment. Pull out a handful and squeeze it, smell it. As you practice with us, you'll learn the secrets to soil assessment through touch, and the small details will become clear!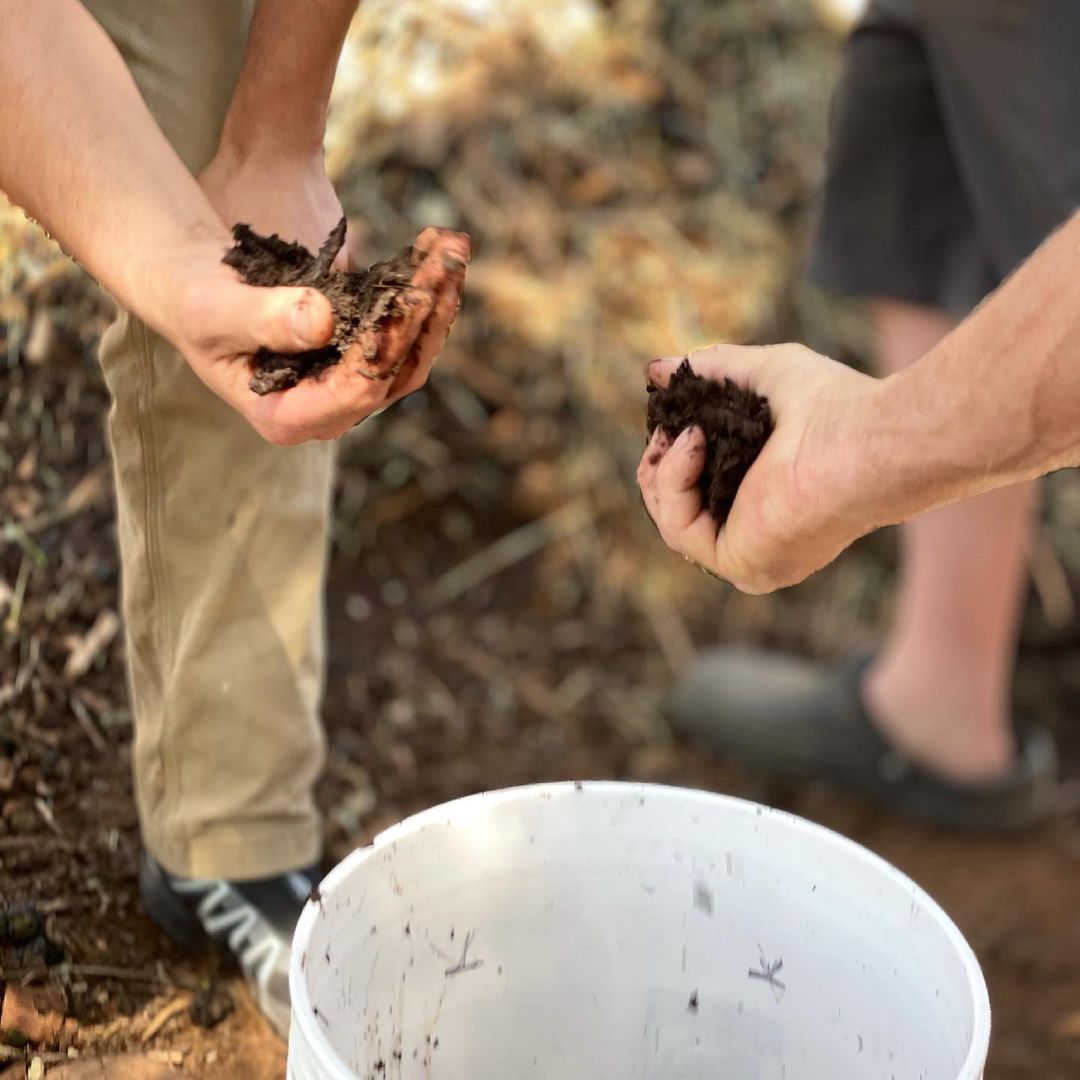 Using the rich information we've gleaned from Dr. Elaine Ingham, we will show you how to make your own compost. We'll talk about where to find your composting materials, what materials to use in your compost, and how to troubleshoot common composting problems.
How to Make Compost Extract
We'll cover how to properly extract your compost, show you a couple of fun shortcuts and demonstrate how we make compost extract. We'll talk about what supplies you will need if you want to make compost extract, too.
We'll show you how to aerate your compost extract and add food resources. We'll recommend some of the products that we use to make our compost tea and demonstrate how we do it. If you have any questions along the way, feel free to ask. We are all for helping you become knowledgeable about soil life!
What Workshop Attendees Have to Say

"Super grateful to learn about soil, teas, and extracts to build healthy soil! The workshop is well underway and we'll be feeding this beautiful elixir to all of the plants and trees on the property."