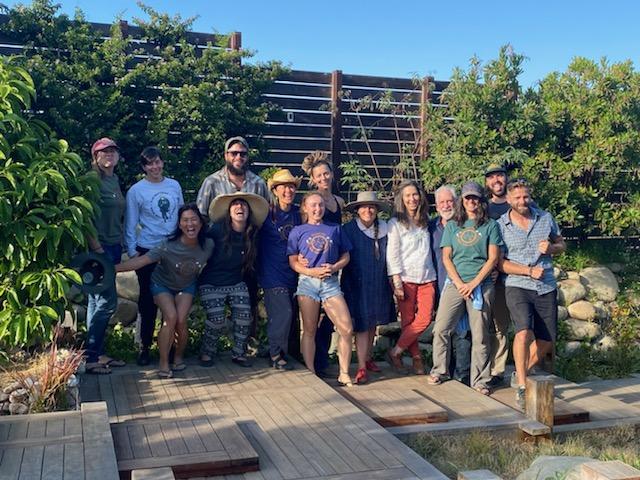 Learn more about the compost makers and soil microbe geeks of Catalyst BioAmendments.
Keisha Wheeler
Co-owner at Catalyst BioAmendments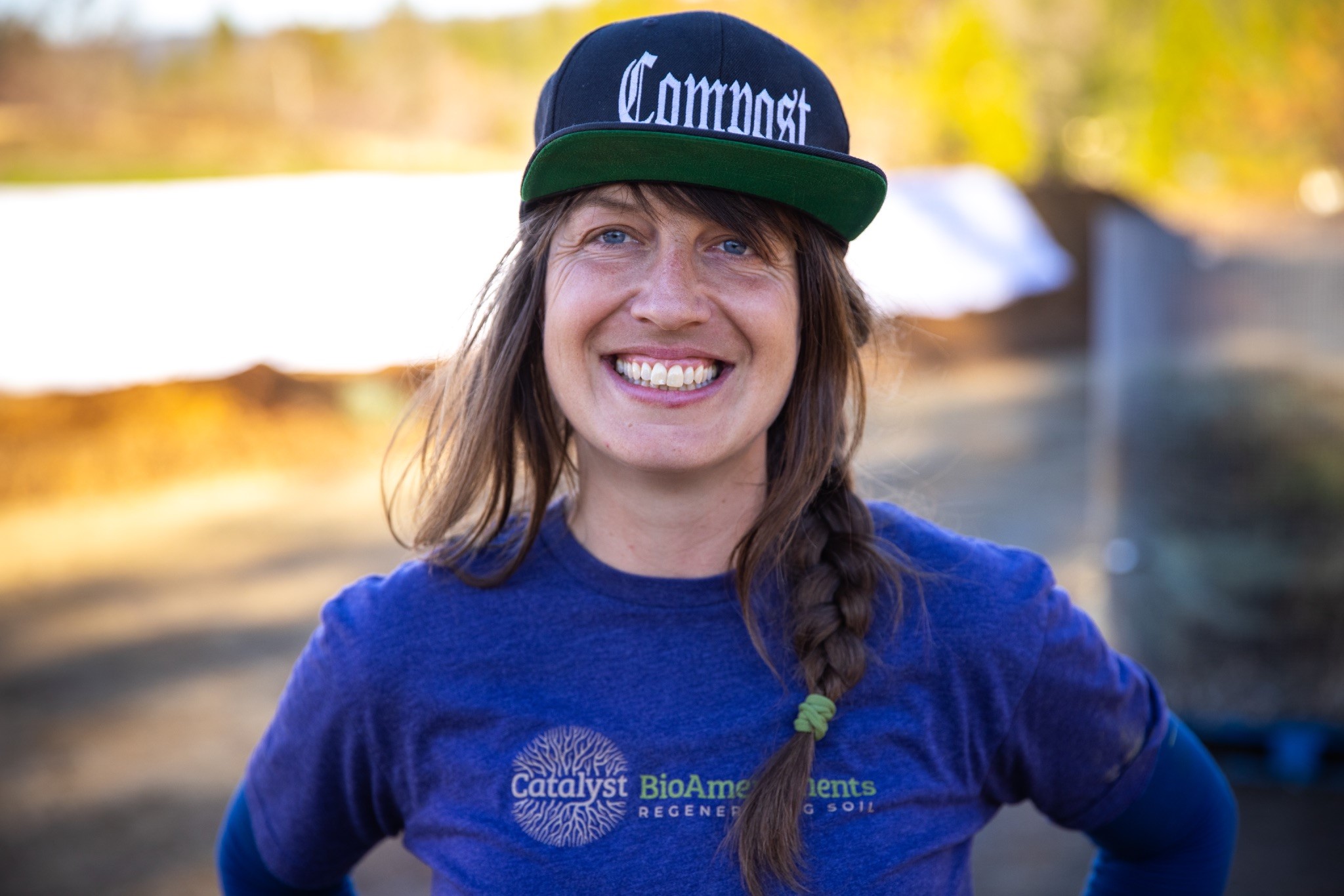 I wear many hats but my main focus is on fostering a community around microbe farming. I have a passion for helping the unseen lives in the soil come into view through images and videos taken with a microscope. Check out the My Microbes website to see some of my projects, or visit Soil Microbe Library on Instagram and Facebook to see my videos and images.
I enjoy consulting at Catalyst BioLogical solutions, an on-site service developed around creating and maintaining soil fertility.
I'm a founding member of the Sierra Soil Biology Association. It's a non-profit organization of biology-focused people. We've got soil food web consultants, lab techs, and community influencers, all of whom promote the regeneration of soil. We aim to raise the quality of food by increasing microbial biomass in agricultural soils.
Casey Ernst
Co-owner at Catalyst BioAmendments
I was originally a city boy from Reno, Nevada.
I found my passion for nature and natural systems in the Andes Mountains of Southern Ecuador.
After seven years of learning how to reforest land, build natural irrigation systems and implement permaculture design, I found myself wanting to make a deeper impact on larger communities.
Out of that drive, Catalyst BioAmendments was formed. As an owner and operator at Catalyst, I have discovered the beneficial impacts of increasing biological communities in soils on plant and ecosystem health.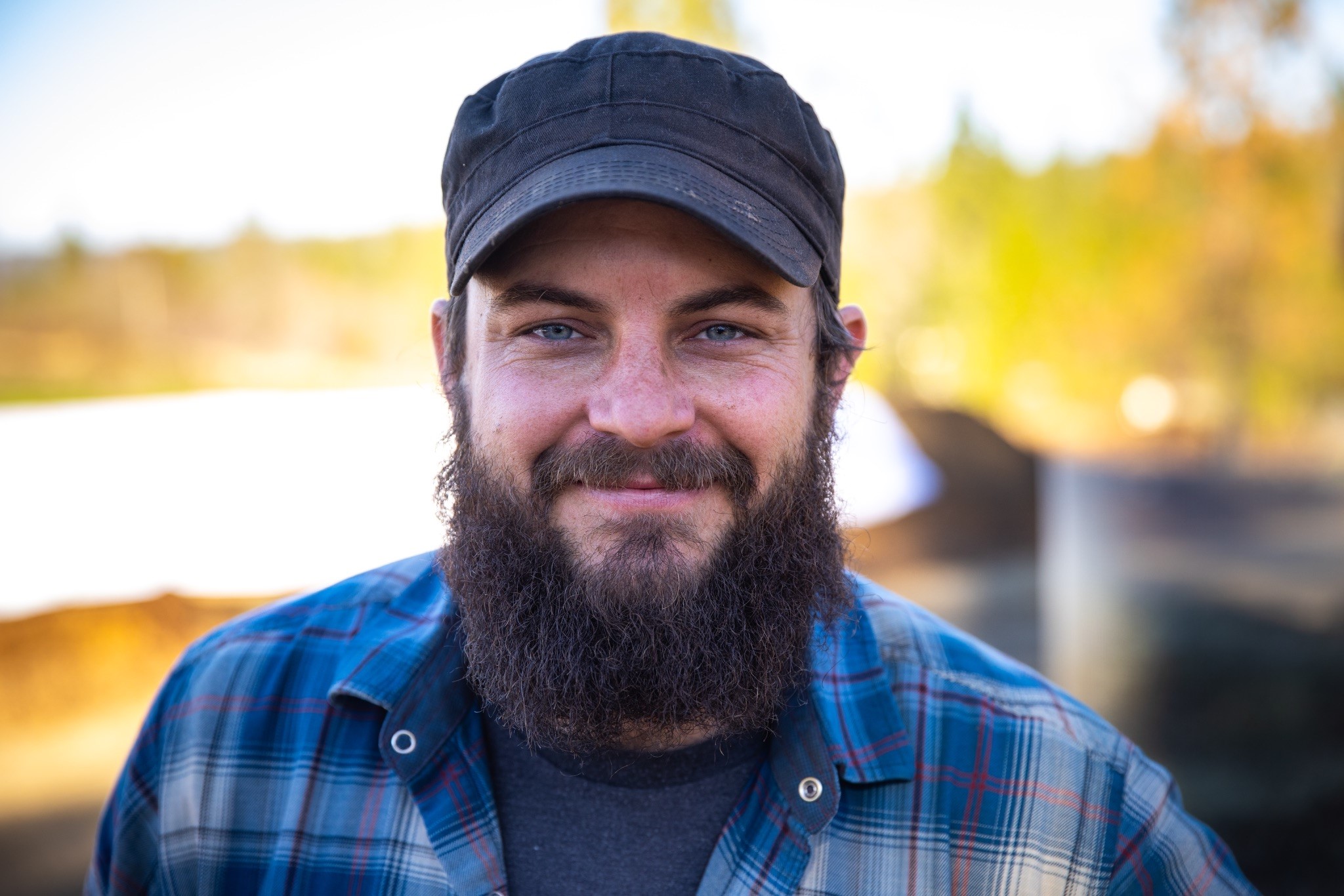 Gregory Munn

Co-owner at Catalyst BioAmendments
As a person who is epistemophilic I have always had a great curiosity for the human condition, especially as it pertains to the health and quality of an individual's life.
These thoughts have always led me to soil health and the quality of one's food.
It has been a great passion of mine to find the mechanism of planetary well-being, and for me, it is soil biology. We owe everything to our most ancient ancestors who gave rise to more complex organisms such as ourselves.
Zachary Ellis
Co-owner at Catalyst BioAmendments
My passion for, and connection to nature led me to co-found Catalyst BioAmendments in October 2018.
Driven by a desire to engage in meaningful work and a regenerative future, we created a business to help growers and farmers transition to biological and sustainable practices. My daily roles are wide-reaching, from educating and consulting with clients, to sales and public outreach. My biggest contribution to the team, however, has been designing our physical and mechanical operating systems. I ensure that daily operations are running smoothly.
I'm honored to be a voice for the unseen universe beneath our feet that is essential to healthy ecosystems and a healthy planet. There is no greater joy than watching people light up when that universe is unveiled before their own eyes.
I am a board member of the Sierra Soil Biology Association.
When I'm not facilitating microbial life, I'm immersing myself in the beauty of the natural world. Find me chasing sunrises and sunsets, exploring new places and cultures, or in a sea of people at a music festival.